Roddie's Classic 1931 V-12 Cadillacs: One Phaeton, One Roadster
NOTE: This article was first published in the December 7, 2022 issue of the Highlands News-Sun's Lake Placid Section. Congratulations to owners Dick & Marilyn Roddie for the completion of the restoration of their two 1931 V-12 Cadillacs! The two 82-year-old classic luxury cars will be the feature cars at the December 10. 2022 Lake Country Cruisers Car & Bike Show, held at the Lake Placid Historical Society Museum Depot from 10 am to 2 pm.

It will be a nostalgic day in Lake Placid on Saturday, December 10, 2022. Not only will the U.S. Sugar Express "Santa Train" 1920 steam locomotive be coming into town, but at the Historical Society Depot, the Lake Country Cruisers Car & Bike Show will have two special feature cars from the same era.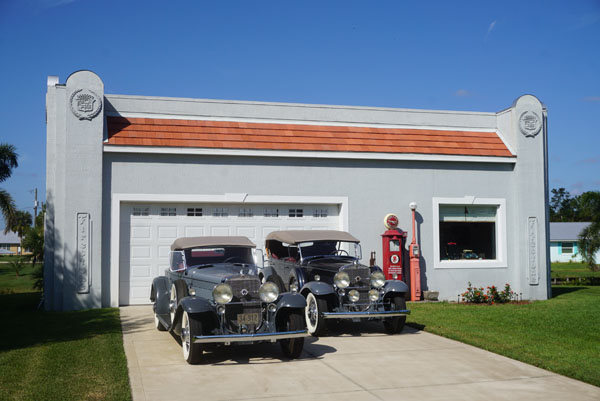 The Lake Country Cruisers Car & Bike Show's "Feature Cars" will be Placid Lake residents Dick and Marilyn Roddie's two 1931 V-12 Cadillacs. The Roddies have resided in Lake Placid for over twenty years and still have a working farm in Ohio. Dick is a "farm boy" at heart, having grown up in rural Ohio where farm machines are a part of everyday life. Along the way, Dick developed a deep appreciation for classic cars. Dick and Marilyn also own a black 1958 Corvette.
1930s-Style Top Shelf Auto Luxury
Both Cadillacs have recently been fully restored by Dick, with help from local friends and specialty shops. Restorations are a labor of love and can take years to complete. Dick acquired the 1931 Cadillac Phaeton in 2011 and the 1931 Cadillac Roadster in 2015. The restoration to the point of being roadworthy took around six years.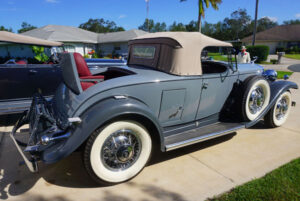 The two Cadillacs are essentially the same, the Phaeton is a four-door and is number 81-of-120 Phaetons built in 1931. The Roadster, with a rumble seat in the back and no roll-up side windows, is number 27-of-81 such models built in 1931. The Phaeton and the Roadster both ride on the same 140-inch wheelbase chassis.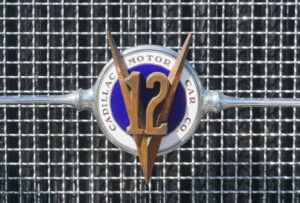 Cadillac, the Standard of Luxury
The Cadillac Automobile Company was started in 1902 and was bought by General Motors in 1909. Always a high-end luxury car, Cadillac brought out their V-16 452 cubic-inch, 175-horsepower engine in 1930 and their 368 cubic-inch V-12 engine with 135-horsepower in 1931. The V-12 engine is an overhead-valve design, has two carburetors, two ignition coils, one ignition distributor, and a vacuum fuel tank. Cadillac V-16, V-12, and V-8 engines made the Cadillac brand the "Standard of the World". Continue reading "Dick & Marilyn Roddie's Fully-Restored 1931 V-12 Cadillacs" →