December 10, 2022, at the Lake Placid Historical Society & Depot Museum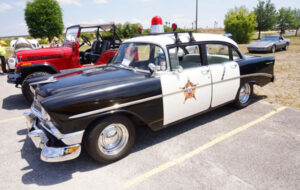 Greetings Cruisers! This might seem a little early, but we want to get ahead of this special event!
Our next scheduled Lake Country Cruisers Car & Bike Show is on December 10, 2022. It just so happens that there's A LOT going on that day in downtown Lake Placid!
To be part of the day's festivities, the Lake Placid Historical Society & Depot Museum invited the Cruisers to have our December Car & Bike Show at the museum. Here's what's going on in downtown Lake Placid that day.
The fully restored U.S. "Santa" Sugar Express will be arriving at 12:00 Noon and departing for the south later in the day. If you have never seen a steam locomotive before, this will be a treat! These giant machines "breath" and sound like beasts "resting".
Our December show will be in the Historical Society's parking lot and side yard. And while you are at the show, the U.S. "Santa" Sugar Express will be coming into the Lake Placid Train Depot/Historical Society Museum!
The Toys For Tots folks will be there, so bring a toy if you like.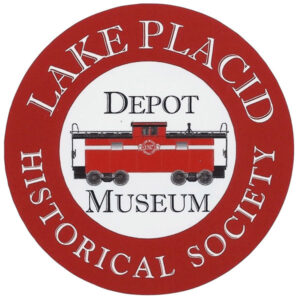 To help the Lake Placid Historical Society, Lake Country Cruisers will be donating all of the $5.00 entrance fees to the Historical Society. One of the goals we established when we assumed management of Lake Country Cruisers was that we would give back to the community.
This is just one of several ways we are achieving that goal. So, thank YOU for your support.
At the Car & Bike Show, we'll have Rock'n Roll music, Door Prizes, Food Vendors, Divine Ice Cream, Kettle Corn, and 50/50 Awards & a 50/50 Runner-Up award for a local restaurant gift certificate.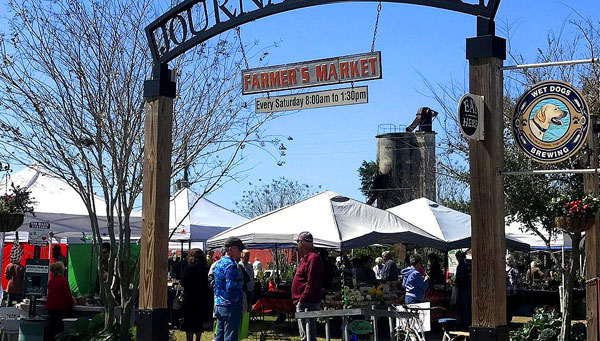 Also, within a short walking distance, you can enjoy the Lake Placid Farmers Market.
The numerous specialty restaurants and shops in Lake Placid will be open for business.
Later, just after sunset, the Annual Lake Placid Christmas Parade will commence. If you would like to participate in the parade procession, CLICK HERE to download the official application form to mail to the Lake Placid Chamber of Commerce.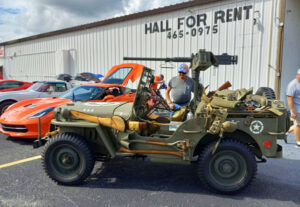 Lake Country Cruisers was part of the 2021 parade and will be participating in this year's parade. Bob Neely will be driving his restored 1942 Willys Combat Jeep with this year's Master of Ceremonies, US Army Staff Sargent, Denise Williams.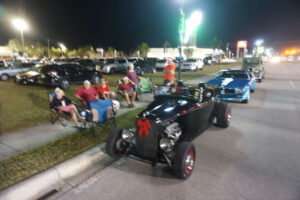 If you would like to be in the parade, let Scott know by e-mailing him at… lightoak@comcast.net . It's a ton of fun!
This will be a one-time event for Lake Country Cruisers. Our January 14, 2023 Car & Bike Show will be back at the Lake Placid American Legion.
Much more to come, soon! – Scott, Pete, & Ron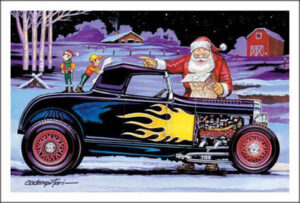 ---