Lake Country Cruisers Car Club, in Lake Placid, Florida has been continuously active with car shows since 2003. While Lake Placid, in Highlands County, Florida is very rural, there are lots of very cool cars tucked away in garages and barns all around our sleepy, "Mayberry-like" community.
Long-term car clubs succeed thanks to the efforts of like-minded friends. Lake Country Cruisers was launched by Ross Longo, Mary Carol Plott, Edde King, and lots of volunteers. Over the years the Lake Country Cruisers Car Shows have had several homes, but it all began in downtown Lake Placid, in the parking lot adjacent to the Lake Placid Historical Society Depot Museum. The red caboose was a nice touch.
When the Lake Country Cruisers moved their venue to The Tower parking lot, the shows were held once a month on Friday evenings. The Tower was an easier location to find and there were several restaurants close by.
After The Tower and the neighboring restaurant closed, Lake Country Cruisers moved to the parking lot area in front of Beef O'Brady's on Rt. 27 in Lake Placid with the same monthly, evening car shows. Attendees could get a bite to eat at Beef O'Brady's, plus there was a Chinese Take-Out, and several fast-food restaurants close by.
The next home for Lake Country Cruisers was one-half-mile south in the parking lot of Tabby's Bar & Grill, on Rt. 27; formerly the Lake Placid Bowling Alley. Then in 2016, John Meyerhoff (Mary Carol Plott's other half) approached the Lake Placid American Legion Post 25 Commander about the possibility of having car shows on Saturdays from 11 am -to-2pm.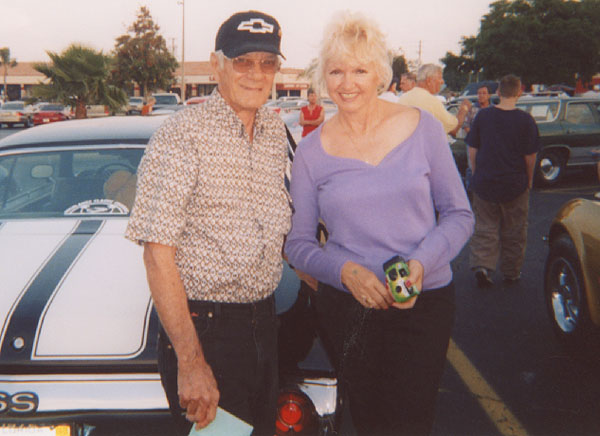 The Legion Commander liked the idea, so Lake Country Cruisers had a new home with several great amenities. The Legion's "Mess Hall" serves classic American-style, car culture food (burgers, hot dogs, French fries, and onion rings), plus the Legion Bar is open for adult beverages and soft drinks. The air-conditioned Legion is open to attendees and provides a great place to cool off during the warmer days.
The overall consensus among Lake Country Cruisers members is that the Lake Placid American Legion is  "home". It is a warm, friendly place for car guys and gals to get together once a month from the beginning of October, through to May. Many members bring their children, grandchildren, and sometimes their dogs. (dogs love car shows!)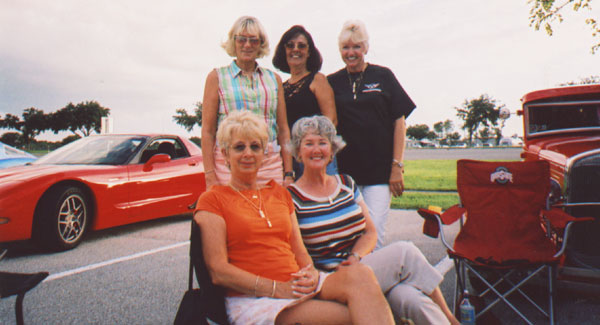 Lake Country Cruisers Car Shows is open to all kinds of cars; antique, vintage cars, classic cars, muscle cars, street rods, pickup trucks, rat rods, sports cars, and foreign cars. Every show has an impressive array of fun, neat cars. It doesn't get much more "American" than this!
American Car Culture is Alive and Well in Lake Placid, Highlands County, Florida.
Lake Country Cruisers Car Shows are every month. At the end of July, members of Lake Country Cruisers also volunteer at the Annual Caladium Car Show  in Lake Placid. (See our "Coming Events" Page)

For those of you that have been coming to our Cruisers shows since last October, you have noticed some changes. Pete Richie, Ron Ellerman, and I (Scott Teeters) are now co-managing the club. Beginning with last October's show, we started asking for a $5.00 entrance fee/donation. This not only enables us to get nice car guy door prizes, but it also pays for the gas cards and Lotto tickets.
Lake Country Cruisers now offers better door prizes and bigger 50/50 payouts and with this extra funding is also able to be of better "service to the community" with donations to local non-profits..
Lake Country Cruisers is inspired by the Lake Placid American Legion, Post 25 in their financial support of the Veterans Council of Highlands County. We could have gone with one of the fine national organizations but we chose to help our Vet neighbors in Highlands County. We believe that you will be pleased with what we have done, thanks to you!
Come to our shows! You'll have a great time!