Lake Country Cruisers Shirt Shop is OPEN for Business!

CLICK HERE

!!!

Greetings Cruisers! Our "Shirt Shop" has been in the works for over a year and is finally live! CLICK HERE to enter!

The Shirt Shop has 15 different designs in various styles.
All shirts start at $19.99, plus shipping. We have dark-color shirts and light-color shirts.
Sizes run from Small-to-5XL.
CLICK HERE to enter!
In 2023 we will be adding coffee mugs using the same graphics used on the shirts.
We will also be adding long sleeve t-shirts and sweatshirts.
Motorcycle shirts will be coming soon! CLICK HERE to enter!
ABOUT THE LAKE PLACID CHRISTMAS PARADE.
If you'd like to cruise in your ride in the Christmas Parade on December 10, at 7 pm, e-mail Scott at… lightoak@comcast.net .
So far, we have 8 Cruisers that will be in the parade. CLICK HERE for details.
The Cruisers will all be together in the parade. After we are completed, we will be meeting at the GC Grillhouse for appetizers and drinks. Hope you can join us! – Scott, Pete, & Ron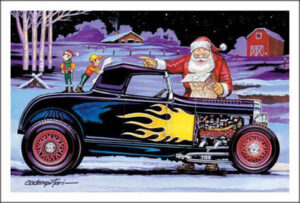 ---