Clear your calendar for February 23-26, 2023!
Greetings Cruisers! The winter months here in south-central Florida are the best time of year. That's why we have so many snowbirds fly south to escape the cold nasty stuff up north. It's also a great time for racing and car shows!
The SVRA SpeedTour will be coming to Sebring International Raceway on February 23-26, 2023. Tickets are $50, and available ONLY by phone. Call Toni Strollo at 863-698-8620 to buy your tickets. The ticket price is $50 for ONE car and TWO people.
ATTENTION CRUISERS!!! You can get $20 off the price of your ticket by mentioning Lake Country Cruisers when you call Toni Strollo.
The discount offer is good till the end of December, ONLY.
SVRA events are awesome for two big reasons.
First, the racing. You will get to see vintage sports cars dicing it up on the Sebring International road racing course. You are likely to see sports race cars that you previously have only seen in Road & Track Magazine and Car and Driver. It's an experience seeing, hearing, and smelling sports race cars doing what they are designed to do; race!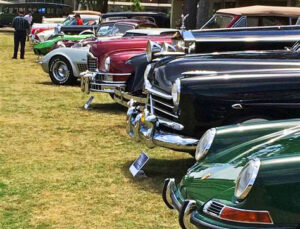 Second, the SVRA Car Show is spectacular. You never know what's going to come motoring into the show car field. Each year a great selection of classic cars, vintage cars, sports cars, classic muscle cars, exotic European sports cars, Corvettes, Cobras, Porsches… you name it!
SVRA will allow street cars to tour the track, starting at noon. You won't be able to drive fast, but you'll be OUT ON THE TRACK. There will be a mandatory Driver's Meeting before 12:00 to review the rules.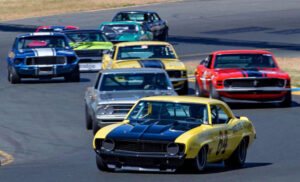 For our Cruisers that are Corvette owners, at 6:00 pm "Corvettes Only" will be allowed a few laps around the track. There will be a Driver's Meeting before 6:00 to review the rules.
For Corvette owners, if you've never taken a lap at Sebring, 6:00 pm is the perfect time of the day as the sun is going down. You'll love it!
The Lake Country Cruisers will gather at the Moose Lodge, on Rt. 98, a few miles from the track at 8:15 AM. Whoever has gathered there by 8:30 AM, we will all go to the track TOGETHER so that we can all park in the same place in the parking field.
If you can't be with the Cruisers early and want to come later, you will park where they can fit you in. The SVRA people will not hold extra parking spaces for us after we all come in at the same time.
Parade Update! As of this post (2 pm Dec. 6), Lake Country Cruisers will have 10 cars in the parade.
If you'd like to be in the parade with your machine (bikes included!), E-mail Scott at… lightoak@comcast.net . 
This is a FUN event, hope you can be with us! – Scott, Pete, & Ron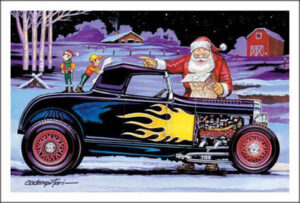 PS – Just a reminder; this Saturday's Cruisers Car & Bike Show will NOT be at the American Legion. For THIS SHOW ONLY we will be at the Lake Placid Historical Society Depot to be part of the Lake Placid festivities. The U.S. Sugar Express "Santa Train" will be at the Depot during the Car & Bike Show.
---