Lunch is on US!
Greetings, Cruisers! Our next Lake Country Cruisers Car & Bike Show will be on Saturday, November 12, from 10 am. to 2 pm. at the Lake Placid American Legion. Since Veterans Day is the day before, Friday, November 11, we decided the give a special "thanks" to our Great Cruiser Vets.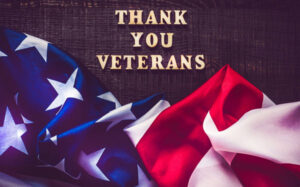 Every Veteran that registers a car will get a ticket for a FREE LUNCH inside the Legion's "Mess Hall" dining room!
Also, our Kettle Corn vendor friend, and Dave the Divine Ice Cream man will also be at the show.
Since Veterans Day falls just before our show, we thought, why not help to make it, "Veterans Day Weekend"?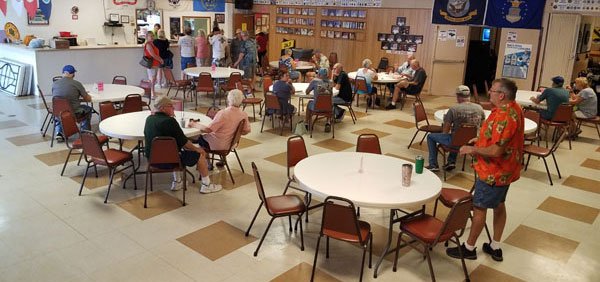 Just a quick reminder, we are still taking names for our Destination Event to Fort Lauderdale to get the tour of George Haddad's amazing Fabulous Restorations shop. If you would like to join us, e-mail me at… lightoak@comcast.net , and we'll put you on the guest list. After the tour, we'll go to one of the many fine restaurants that are close by.
Y'all be cool! – Scott, Pete, & Ron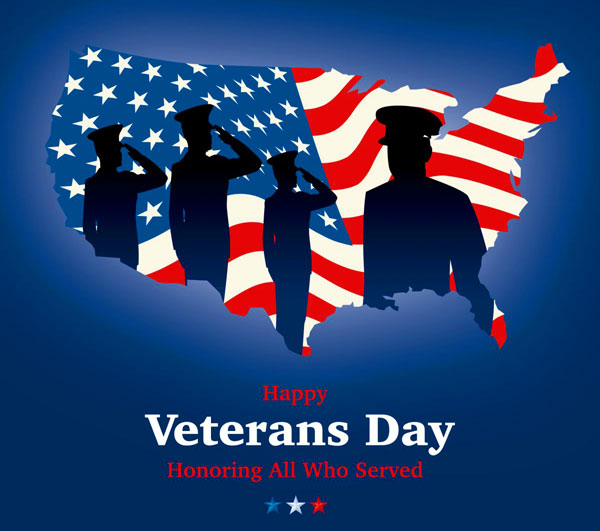 PS – The next post is going to be something REALLY FUN that I found today. Look for the announcement Sunday evening.
---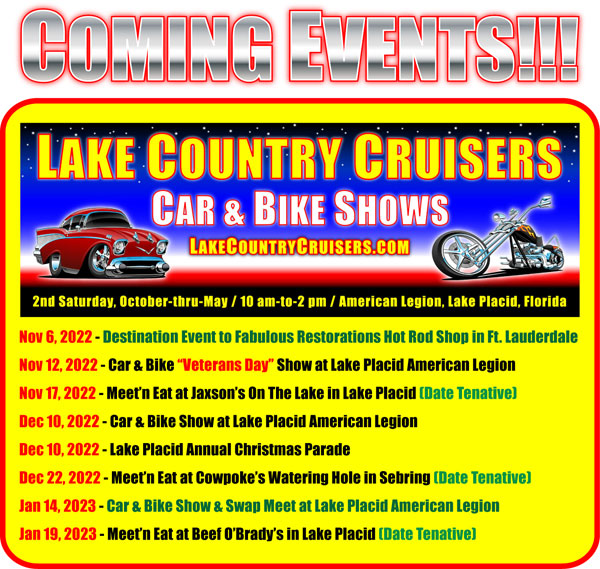 ---