ROAD TRIP!!! Come visit a genuine "palace" of a hot rod shop!
Dateline: 10-17-22 – Greetings Cruisers! My friend George Haddad, owner of Fabulous Restorations "Hot Rod Shop" has invited Lake Country Cruisers for the full tour of his amazing hot rod shop, in Fort Lauderdale, Florida on Sunday, November 6, from 11 am to 1 pm.
George is a Detroit native and as a teenager growing up in Detroit, George was part of the Woodward Avenue Cruise'n and Stop-Light Grand Prix street scene. When George entered the job market he went to work for Chrysler while taking business courses in college.

By the early '70s, George started taking long weekends and vacationing in Fort Lauderdale to escape the brutal Detroit winters. It didn't take long for George to escape Michigan and take up residence in warm, sunny Fort Lauderdale.
Soon after arriving in Fort Lauderdale for good, George opened his first shop offering custom painting services for South Florida's vibrant car culture. There was no going back to Detroit from there. His business kept growing and today George is in his largest shop that offers full-service hot rod, restoration, race car refreshes, engine-building, and painting services.
His latest shop is a hot rodder's palace! No kidding! The foyer and entranceway are miniature memorabilia museums, filled with floor-to-ceiling posters, model cars, books, magazines, and just neat car stuff.
The shop is as neat as a pin and decorated with posters and art. Designated work areas include a paint booth, engine build room, storage areas for parts and supplies, and lots of lifts with all kinds of cars in various stages of work.
You could say that George has "gasoline in his veins!" Building hot street machines is George's thing and he's been at it for over forty-five years!

In recent years, George has made quite a name for himself with his "Re-Creation" Corvettes. These cars are spot-on replicas based on input from the original racers, engineers, and designers, as well as factory specifications of some of the most unique Corvettes ever made and raced.
To date, George's Re-Creations include a 1969 ZL-1 Corvette, the Owens-Corning 1969 L88 Race Car, the 1966 Penske L88 Race Car, and a 1967 L88 Corvette Race Car. George's Penske Corvette is currently on display at the Daytona Museum and will be part of a big event George is working on for early 2023.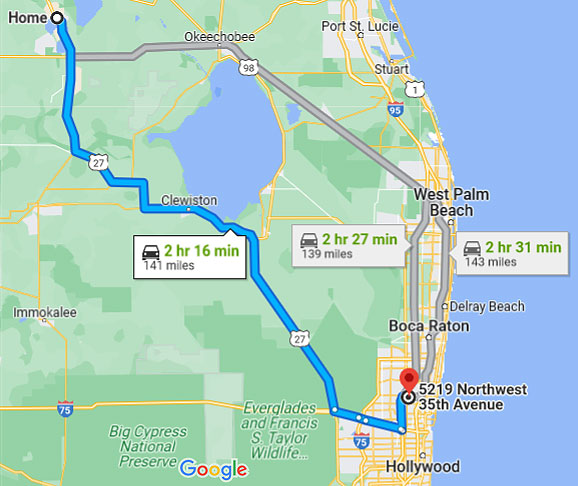 A group from Highlands County Corvettes visited Fabulous Restorations in January 2021 and were blown away.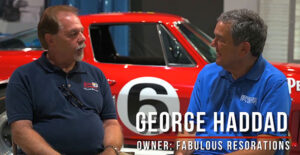 Getting to Fabulous Restorations is an easy drive, but it is about a 2-1/4-hours drive. So, what we are suggesting is carpooling for the trip. According to Google Maps, it is 141 miles, so if you don't want to take your machine, it's understandable.
We want to meet at Tabby's parking lot on the south end of Lake Placid, on the right side of Rt. 27 as you are driving south, Sunday, November 6, 2022, at 8 am so that we can leave at 8:30. We'll be making a rest stop in Moorhaven.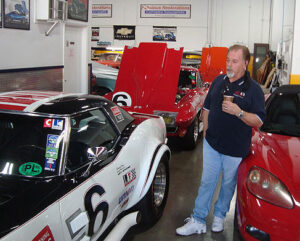 George will be providing coffee and donuts. The tour of Fabulous Restorations takes about 1-1/2 hours, plus some Q&A time. After our tour, we will all go to a local restaurant for lunch. We should be back in the Lake Placid area no later than 6 pm.
If you would like to join us for this Destination Event, you must RSVP Scott at… lightoak@comcast.net.
As we get close to November 6 I will be providing updates as to how many will be coming along. Hope you can join us! – Scott, Pete, & Ron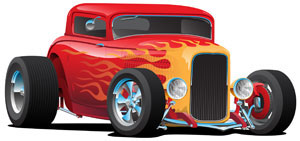 ---
---