This is why we LOVE machines!
Hey Cruisers! We all love "machines". I just found this fascinating YouTube video featuring old race cars from the teens-to-the 1940s that were powered by V-12 aircraft engines! A few are newly-built, but they all have HUGE engines.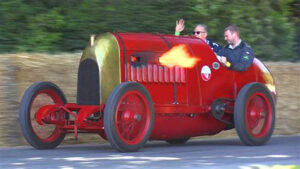 I found the oldest cars to be the most interesting because these beasts were built and raced not too long after Henry Ford's Model T came out in 1908. In 1901 Henry won his first and only "race" in a car of his own construction at the Grosse Pointe race track, in Grosse Pointe, Michigan with a top speed of 72 mph and an average World Record breaking average speed of 65.79-mph!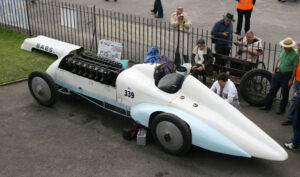 It's amazing how these cars, some of which are over 100 years old are still around and functioning!

They're all about FIRE and FURY! This is serious, BIG FUN!
As I was watching this I thought, "No one is going to have this much fun with electric race cars!
Just a reminder, we are still on for our visit to George Haddad's Fabulous Restorations Hot Rod shop, in Fort Lauderdale on Sunday, November 6, 2022.
I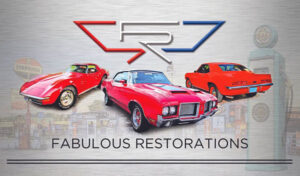 t's a fairly long ride, so we are suggesting that we carpool for the trip. If your machine is up for the trip, I know that George would love to see your car.
We will be meeting at Tabby's parking lot on the south end of Lake Placid, on the right side of Rt. 27 as you are driving south, Sunday, November 6, 2022, at 8 am so that we can leave at 8:30. We'll be making a rest stop in Moorhaven.
George will have coffee and donuts for us and after our 1-1/2-to-2 hour tour, we will have lunch at one of the local restaurants.
If you would like to join us for this Destination Event, you must RSVP Scott at… lightoak@comcast.net.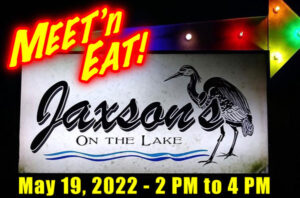 And lastly, our next scheduled Meet'n Eat luncheon will be at Jaxson's. The date will be announced soon.
We also have a Special Announcement about our November Veteran's Day Car & Bike Show at the Lake Placid American Legion that will be broadcast soon. 
Scott, Pete, & Ron