Greetings Cruisers! Our November Lake Country Cruisers Car & Bike Show was a delight! A BIG THANKS to everyone that attended. We had 85 cars and bikes registered, which means we had around 120 in attendance and a few doggies, too!
Lake Country Cruisers bought 48 lunches for our great Vets! Thank you ALL for your service!
The Legion's Mess Hall Kitchen had a great day too, serving up just short of 250 hamburgers, plus the hot dog count! You folks were HUNGRY! Between Lake Country Cruisers and Highlands County Corvettes, we bring in a lot of business for the Lake Placid American Legion.
And speaking of our wonderful Lake Placid America Legion, Post 25, a few weeks ago Commander Fred Pierce told me that at a recent Florida Commanders Meeting, many of the Post Commanders said, "We want to be like Post 25!" Many told Fred that they had sent recon teams to Post 25 to see why they are doing so good!
So, it is an honor and a pleasure to support and help Post 25!
And, BIG THANKS to Lake Placid Wawa for the hot coffee and Lake Placid Dunkin' Donuts for the delicious donuts!
Door Prize winners included: Cheryl Linck, Bob Wolf, Herbert Connley, Scott & Patti Sorato, Melvin White, Rick Broadway, and Dan Wise.
Our 50/50 Winner was Pat Brantley. Pat took home $185! Not too shabby for attending a car & bike show and buying a few tickets!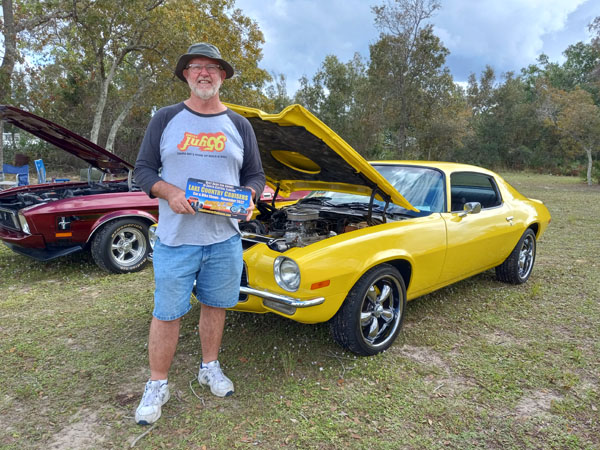 Our Cruiser of the Month winner was Ron McMahon. This was Ron's first Lake Country Cruisers Car & Bike Show. Ron's ride is a sweet, worked-over yellow 1970 Camaro that he recently purchased. The car is powered by a C4 LT1 Corvette engine that the previous owner converted to a carburated, traditional distributor setup because he didn't want electronic fuel injection and ignition. Ron says the car is a BLAST to drive.
Our Bike of the Month winner was Rikki Hoadley. This was Rikki's first Cruisers Car & Bike Show. Her ride is a beautiful, silver 2003 Harley-Davidson Flstci 100th Anniversary Heritage Edition with classic black saddle bags, white wall tires, a windscreen, and just the right amount of chrome bling!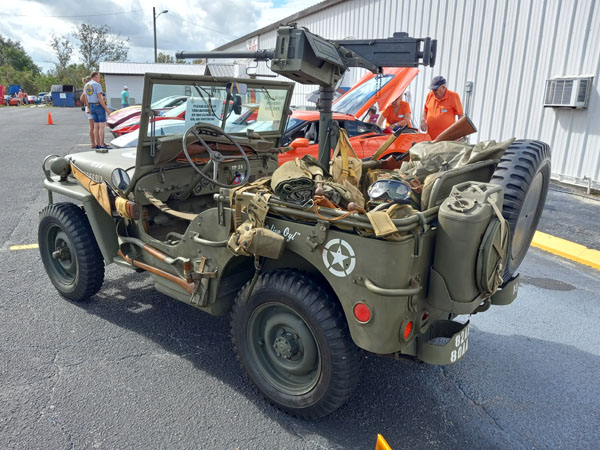 And lastly, our special Veterans Day Feature Car was Bob Neely's 1942 Ford-built Willys Combat Jeep, outfitted with a reproduction .50-caliber anti-aircraft gun. The Jeep is beautifully restored to period-correct details and trim. Next month Bob's Jeep will be in the ***Lake Placid Christmas Parade on December 10, 2022***. Bob also has a restored Gulf War Era converted Chevy Pickup Field Ambulance that will be making an appearance at a future Lake Country Cruisers Show.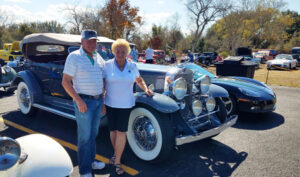 SPECIAL REQUEST! We are looking for unusual, unique vehicles for Feature Cars for our shows. So, if you own an old race car or an exceptionally rare restored classic car (such as Dick & Marilyn's Roddie's 1931 Cadillac V12 Phaeton), we'd love to have your machine as our Feature Car to be on display against to white wall on the long side of the Legion's building. Drop Scott an e-mail at… lightoak@comcast.net
But wait! There's more! We have three BIG announcements about our December Car & Bike Show and a few other special things that are in the works.
Thanks again, everyone. We couldn't do it without you! – Scott, Pete, & Ron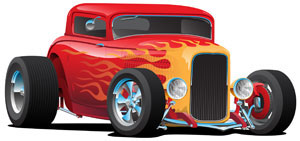 ---