Turn those old parts into CASH!
Hey Cruisers! Just a short post to let you know that the scheduled Swap Meet is most definitely ON!
To give everyone more time to sell their stuff, we are starting the show at 9 am, instead of 10 am. We have plenty of space, so get your car stuff into the truck or on a trailer and come on over to the Lake Placid American Legion.
If you don't have stuff to sell, it's still a Car Show with Door Prizes, 50/50, 50/50 runner-up restaurant gift certificate, and Crusier of the Month and Bike of the Month awards!
Our next scheduled event will be another Meet'n Eat on February 16, 2023, at Jaxson's On the Lake, on Lake June Rd. in Lake Placid from 2 pm to 4 pm. Come on by, bench race, solve the world's problems, and tie on the old feed bag! See you then! – Scott, Pete, & Ron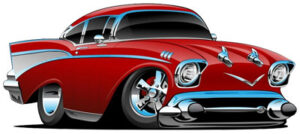 Here's a map showing the location of the Lake Placid American Legion, on Rt. 27 in Lake Placid, Florida.