Greetings Cruisers! By all accounts, last weekend's SVRA Show was a big success. According to show organizer Toni Strollo, there were 253 cars for the Hagerty Car Show and 136 Corvettes at the Corvette Invasion "Corvette Corral".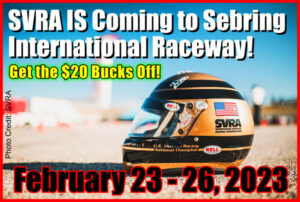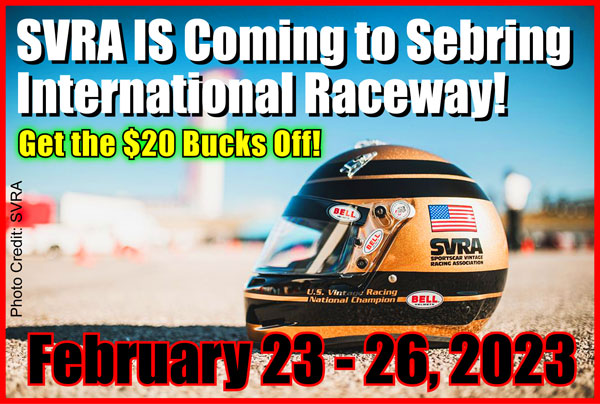 The Corvette folks were not able to get out on the track at 6 pm because there was a serious wreck at the hairpin corner. One of the race cars crunched into the wall and it took over two hours to clean things up.
On Sunday a group of cruisers spent some quality time at Pete's RV. Pete's RV spot was halfway down the straight-away to goes into that tight hairpin right turn. Yes, the one that cars often crunch into! The view was great. The lunch menu included big FAT bratwurst, hot dog rolls, baked beans, macaroni salad, potato salad, fruit, and lots of "cold barley soup"! (beer).
Cruisers included: Pete Richie, Bart Richie (Pete's son), Ron Ellerman, Bob Berard and his son, Paul Fry, Jack Murphy and his gal-pal Elizabeth Smith, Dan Barr, George Paraskis, Dick Roddie, and Scott and Patti Sortor. THANKS, everyone!

The decision was UNAMINOUS, we'll make this an annual Lake Country Cruisers happening!
And lastly, our classic hot rodder cruiser and overall good-guy Bob Berard scored a Blue & Gold Ribbon for his beautiful 32 Ford Hot Rod Roadster! KUDOS to you, Bob
Between the two car shows, two days of racing events, and a party at Pete's RV Place, a good time was had by all.
And just a reminder, our next Car & Bike Show at the Lake Placid American Legion will be Saturday, March 11, 2023. The show starts at 10 am and we wrap it up around 1:15 pm or sooner if it's a hot day. If you have friends with bikes, tell them to come join the fun!
See you all there! Vroom, VROOM! – Scott, Pete, & Ron