Greetings Cruisers! Most of us came of age during the 1960s and early 1970s Muscle Car Era. By the end of the '60s, Detroit made muscle car versions of most of its cars. Some were just stripe and trim options, others were beasts. 1970 was arguably the pinnacle of the era and we quickly saw Detroit drop its muscle cars like hot potatoes!
Corvettes and Firebirds sold very well in the mid-to-late '70s and early '80s. In 1984 Chevy dished up the C4 Corvette that in 1985 was the "Fastest Car in America" according to Car and Driver (clocked at 150 mph!) and Corvette totally dominated the SCCA Showroom Stock Series, winning every race in 1985, 1986, and 1987. The series pitted sports cars against sports cars.
IROC Camaros and Trans-Am Firebirds looked cool but lacked any serious grunt. However, there was one very bright spot on the performance car scene and it came from, of all car companies, Buick! The performance engine design group, headed by Tom Wallace (who later became the fourth Corvette Chief Engineer in 2006) was experimenting with turbocharged all-aluminum V6 engines.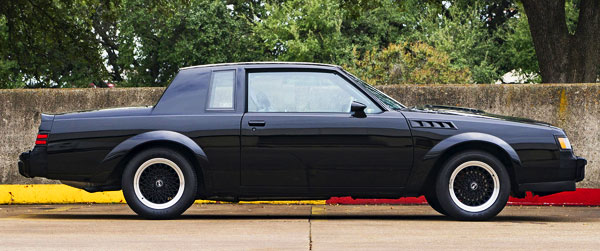 In 1984 Buick unleashed the turbocharged Grand National option, based on the bread-and-butter Regal platform. Thus a legend was born. Grand Nation became an instant legend. The final year for the Grand Nation was 1987 and Buick engineers, stylists, and marketers made sure the car went out with a BANG with the turbocharger, intercooled GNX. The car was a literal torque monster! Only 547 GNX cars were built and today are very valuable.
The documentary "Black Air" tells the amazing story of the most awesome, most unlikely Detroit muscle car of its time. This is a genuine 1980s-period piece documentary. Enjoy! – Scott, Pete, & Ron
PS – Our next Cruisers event is coming up this weekend, February 25 and 26, 2023 at the SVRA event at Sebring Raceway.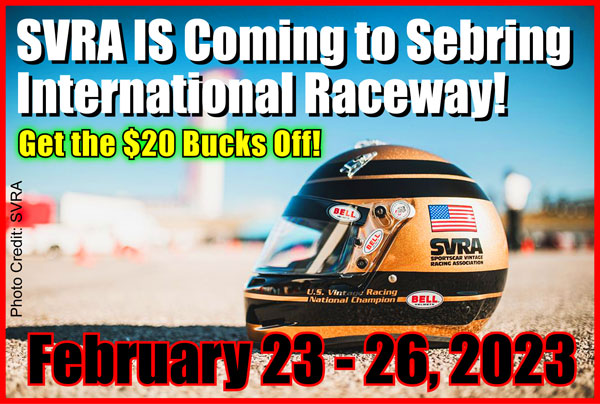 If you'd like to be part of the Cruisers group to go to the track together so that we can all park together, we will be meeting at 8:30 at the Moose Lodge, on Rt 98 in Sebring. We will depart for the track at 9:00 so that we can all part together.
The ticket you bought for the SVRA event is good for both days. On Sunday, if you'd like to hang out at Pete Richie's RV on Turn 9, the hairpin, come on over! Pete will be cooking up bratwurst dogs. Bring some beer, a chair, and an umbrella and we'll hang out for the afternoon!