Lake Placid Christmas Parade Slide Show Below
Greeting Cruisers! We hope that everyone had a delightful Christmas and is planning a fun New Year's Eve.
December 10, 2022 was a BIG DAY for Lake Placid. We had our Lake Country Cruisers Car & Bike Cruise-In at the Lake Placid Historical Society Depot; Santa came to Lake Placid on the U.S. Sugar "Santa Express" (yes, Santa has his own train!); and Lake Placid hosted their annual Christmas Parade.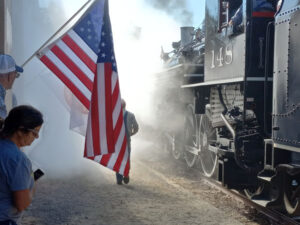 Also, the Santa Express had been parked at the depot overnight and departed promptly at 12 noon; WHAT'A SIGHT! If you've never stood next to a steam locomotive as it is departing, you have been missing a unique experience!
Oh, What Fun!
I have been attending the Lake Placid Christmas Parade since 2017 and we have to say, it doesn't get more "Small Town Americana" than this, folks! "Oh, what fun!" In 2021 Lake Country Cruisers had eight vehicles in the parade, this year we had 15 street machines in the parade! (let's make it 30 next year, guys and gals!)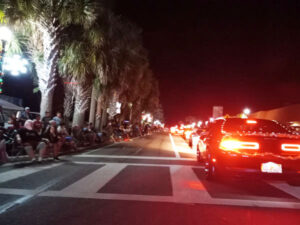 And the Weather Was Perfect!
That is more, the weather was perfect "jacket weather" somewhere around 60-degrees, the sidewalks were packed, and the curbs in the street were lined with happy residents. After the parade, a small group of Cruisers met at the GC Grillhouse for eats.
In closing, the Lake Placid Christmas Parade was the perfect ending to a happy day! Lake Country Cruisers will definitely be back for the 2023 Lake Placid Christmas Parade. For all of the Cruisers that participated in the parade, a BIG THANKS! – Scott, Pete, & Ron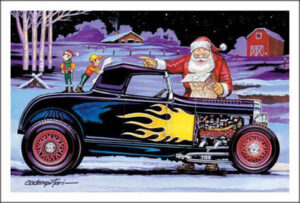 PS – We want to let you in on something, we are already making plans for the 2023 Christmas Cruise-In and it's going to be big! Details to come.

Click any of the images to launch the slide show.
Then just click the arrows to the right or left!