Cruisers Debut the NEW Summer Schedule
Greeting Cruisers! The snowbirds have mostly flown north for the summer, leaving Highlands County to us year-round diehards! To take the edge off the heat we will be starting our shows at 9 am and wrapping up at 12 noon from now until November. If you are new to this area, yes, it can still be hot in November.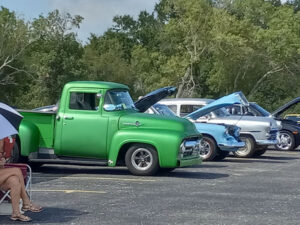 We had around forty cars in attendance and at least 60 to 70 car & bike guys and gals, and a few doggies, too! (dogs love car shows!) A BIG THANKS to our sponsors, the Lake Placid Dunkin Donuts for supplying four boxes of donuts and two cartons of hot coffee.
Our oldest car was Roy Supple's 1940 Dodge Coupe. Door prizes were scooped up by; Lou Von Gome, Rich Schriver, Roy Supple, Marvin Garwood, and Bob Neeley.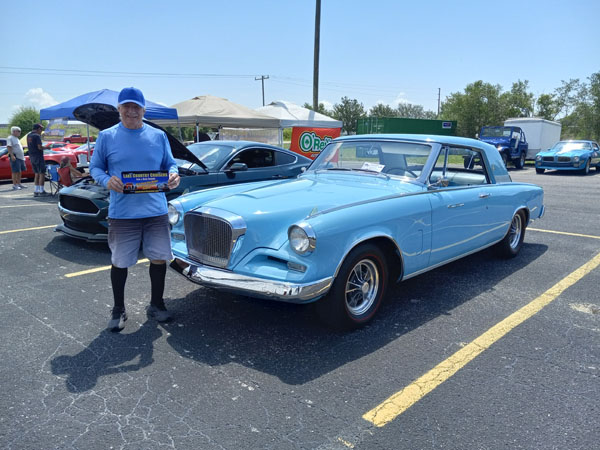 And our Cruiser of the Month (for the second time this year) was Ron Bonburder for his super-sano-clean 1962 Grand Turismo Studebaker. Congrats, Ron!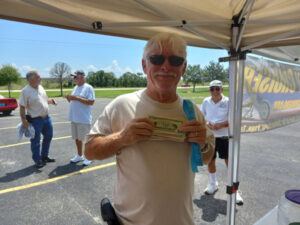 Our 50/50 winner was Mark Toboda took home $150 cold, hard cash! And our 50/50 runner-up was Scott Storch. Scott went home with two Red Lobster gift cards.
SPECIAL ANNOUNCEMENT!
Our next Lake Country Cruisers Car & Bike Show will be SUNDAY, July 2, 2023. The time will be 5 pm to 8 pm.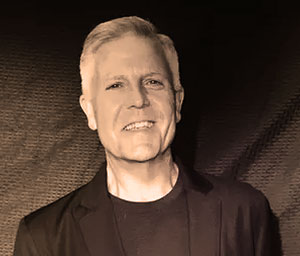 We want to do an early evening show so that as the show progresses, it will get a little COOLER, rather than HOTTER. At least, that's the idea.
The Legion will have Live music inside performed by local talent, Rob Stotz. The Legion bar will be open for business and outside Larry and his team will be cooking up hot dogs, burgers, and cheeseburgers, with all the fix'ns.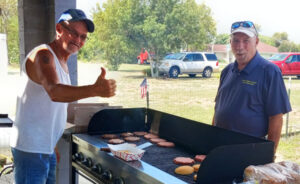 We wanted to be part of the Independence Day weekend festivities and the Lake Placid American Legion is having their July 4th Family Picnic event on Saturday, starting at noon. If you are looking for something to do with the family on Saturday, the picnic will include a 25-foot water slide, face painting, and a watermelon-eating contest. The Legion's outside grill will be cooking burgers, dogs, cheeseburgers, and grilled chicken.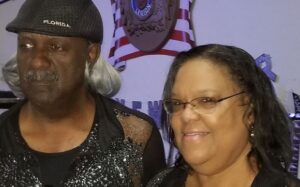 From 2 pm to 5 pm inside, live entertainment will be provided by George Durham and Gwen Simmons, performing as the "George Durhan & Company Band". Gwen has a beautiful voice and George plays six difference instruments.
Veterans and 1st Responders eat FREE!
That's the Legion's way of saying,
"Thanks for your service"!
And lastly, a reminder that Saturday, July 29 is the Caladium Car & Bile Show at Devane Park (circle). Registration starts at 7 am and the entry fee is $25. Prizes will be awarded at 1:30 pm. This year there will be many more food vendors.
See you all on July 2, 2023, at 5 pm. – Scott, Pete, & Ron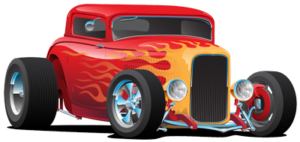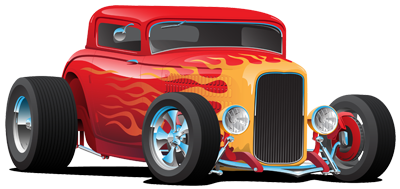 PS – Just a reminder, our shows are "Car & Bike" shows. If you own a motorcycle bring your ride. If you have friends with bikes, invite them! We like all kinds of machines!