Dateline: 1-23-22 – We are very happy to announce our first Lake Country Cruisers "Meet'n Eat" event at Dock 633, in Lake Placid on Thursday, February 10, from 2 pm to 4 pm. We will have the use of Dock's new screened-in back porch that can seat a maximum of 30. Please RSVP by January 31. Send your RSVP to Scott at: lightoak@comcast.net .

For a few months, we have been kicking around a social event for our Lake Country Cruisers members. Since we kicked off our Show Car season last October, Dock 633 has been one of our supporters with very generous $50 Gift Certificates for lunch or dinner at their restaurant.
During the week, the 2 pm-to-4 pm time slot is perfect because the early dinner crowd arrives around 4:30 for early dinner. Dock 633 has agreed to let us use their new screened-in outside porch space in the back of the restaurant. The porch holds 30 people. If you'd like to attend, send your RSVP to Scott at: lightoak@comcast.net .
We encourage everyone to bring their cruiser machine, as Dock 633 would like us all to park in front of the restaurant! We might even make it on their Facebook page! The even certainly will be on Lake Country Cruisers Facebook page.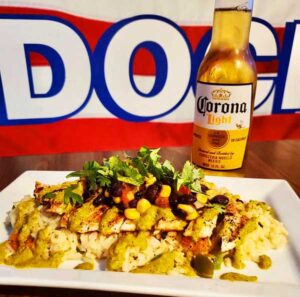 The restaurant has a new five-page menu! You can check out Dock 633's new menu by clicking the following links: Page 1, Page 2, Page 3, Page 4, and Page 5.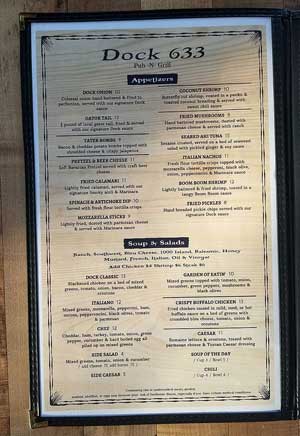 So, let's get together for some eats and drinks and good conversation. This is a couples event, so Car Gals are welcome!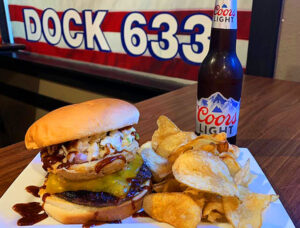 We are working on making "Lake Country Cruisers Meet'n Eat!" a monthly event at different Lake Placid restaurants. We possibly have three other restaurants for monthly events and sponsors and will let you know.
Just a reminder, we are using our generous restaurant sponsors' Gift Certificates as runner-up prizes for the 50/50 drawings. So, after we announce our 50/50 CASH winner, DON'T GO AWAY because we will be pulling a second ticket for the restaurant gift certificate.
See you on February 10, 2 pm to 4 pm, at Dock 633! – Scott, Pete, and Ron
PS – Our next Lake Country Cruisers Car Show is February 12, 11 am to 2 pm at the Lake Placid American Legion, on Rt. 27 in Lake Placid. See you there!