Lots of NEW STUFF to share!
Dateline: 9.25.22 – Greetings Cruisers! A lot has come together and we wanted to bring you up to speed.
We typically have a Car & Bike Show and a Meet'n Eat Cruisers Luncheon every month, but there are a few new developments.
Destination Event to Fabulous Restorations
First, Lake Country Cruisers have been invited to George Haddad's "Fabulous Restorations" hot rod shop, in Fort Lauderdale, on Sunday, November 6, 2022. George's hot rod shop is a car guy's palace! Fabulous Restorations has been in business for over 40 years and is a full-service shop; Restorations, Engine Building, Paint, Fabrication, Full Restomod builds, and more.
The shop is neat, tidy, and wonderfully decorated. George typically has all kinds of cars in various stages of work. Highlands County Corvettes visited Fabulous Restorations in January 2021 and everyone was blown away. Be sure to visit his site at… https://www.fabulousrestorations.com/ . You will be too. DETAILS TO COME.
We are now a "Car & Bike" show!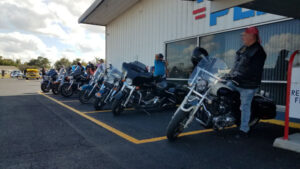 Second, some of you may have noticed our updated banner.  Many of our Cruisers either have a motorcycle or have owned a bike in the past. Since we love "machines" we are now a "Car & Bike Show. After all, the Caladium Festival Show is a "Car AND Bike" show.
Coincidentally, American Legion Post Commander Fred Pierce asked us if the American Legion Riders could attend our shows, as a result of American Legion Riders District 8 Riders Chairman, Lamar Camacho wanted to know if they could join us! We said, "We all love machines, so bring your ride!"
American Legion Riders are Vets and Lamar is out of the American Legion Post 69 in Avon Park. Perhaps we will arrange a Destination Event to the Avon Park Legion to show our support. We're hoping for a good showing of two-wheel Cruisers!
Lake Country Cruisers Swap Meet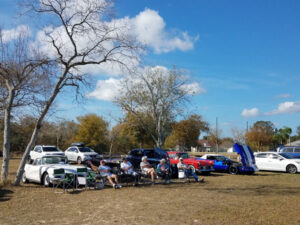 Third, as a way to bring in more variety and attendees, we have gotten permission from American Legion Post Commander Fred Pierce to use the grassy area to the south of the parking lot and into the grassy area with trees for a Swap Meet.
Our first Swap Meet will start at our January 14, 2022 Car & Bike Show and we'll have one more Swap Meet, perhaps in April. The Swap Meet will be limited to CAR PARTS ONLY and car and bike things for sale. This will NOT be a Flea Market. DETAILS TO COME.
2022 Lake Placid Annual Christmas Parade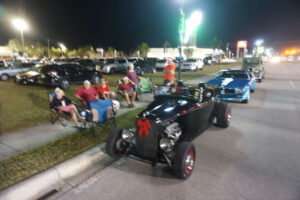 And fourth, Lake Country Cruisers has been invited again to participate in the Lake Placid Christmas Parade on Saturday, December 10, 2022. That's the same day as our December Car & Bike Show. Staging for the parade started around 7 pm and the parade start just after dusk. The Lake Placid Christmas Parade is about as Small Town Americana as it gets.
Last year's turnout was amazing and the parade attendees were thrilled to see our cars, some of which were decorated for Christmas. We had short notice last year but still had six cars. We'd love to get WAY more than that this year. Let's let Lake Placid know about Lake Country Cruisers! DETAILS TO COME.
In The Works…
In the works, but not yet ready to be announced will be possible two BIG Cruisers Shows that might happen in Sebring and Avon Park. DETAILS TO COME.
Check out the below yellow "Coming Events" box graphic below for everything scheduled to date. This "Coming Events" box will be updated regularly.
That's all for now. Our next Cruisers Car & Bike Show will be Saturday, October 8, 2022. See you there! – Scott, Ron, & Pete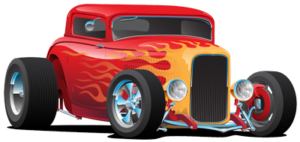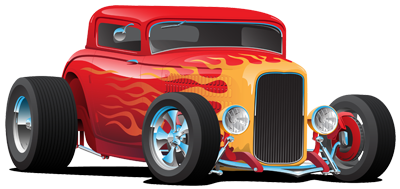 ---