THIS JUST IN!!!
Greetings Cruisers! Please pardon this last-minute announcement, but we just learned about this late today (Friday) around 4:45. Saturday and Sunday there the Lake Placid Arts & Crafts Show Country Fair in Devane Park, the roundabout where we have the Caladium Festival Car & Bike Show.
For "whatever" reason the turnout of crafters was light this year, meaning that there will be a lot of open, unused space in the park. The Lake Placid Chamber of Commerce asked board member, Pete Richie if we could put together an informal Car & Bike Show.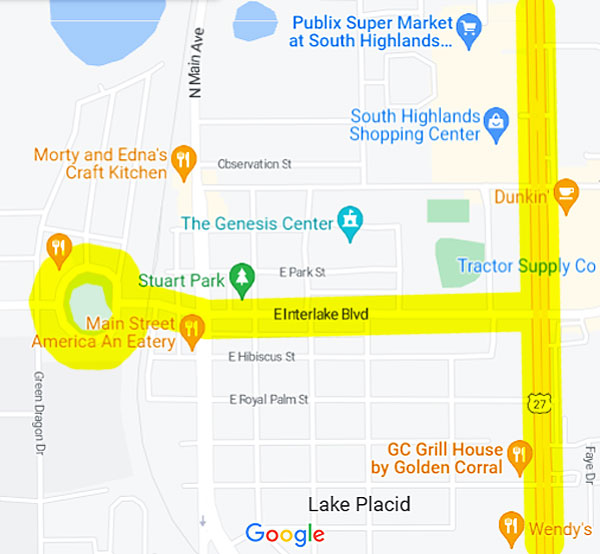 So, here's the deal.
We will set up our tent and music in the park early Saturday morning. We're not sure "where", as this has not been planned for. You'll have to look for our Lake Country Cruisers tent and banner. There will be no entry fee, no door prizes, and no Cruiser of the Month.
But, there will be a food truck at the event.

This is just a Cars & Coffee event.
The weather will be in the 60s and partly cloudy Saturday morning. So, bring a jacket, your chairs, a breakfast sandwich, and coffee. We'll hang out for a few hours and bench race! – Scott, Pete, & Ron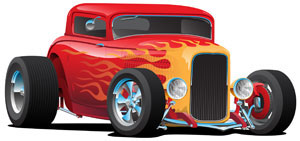 PS – Our next Lake Country Cruisers Car & Bike Show will be next Saturday, February 11 at the American Legion, on Rt. 27 in Lake Placid.
This will also be our FIRST EVER Swap Meet, so we'll be starting the show at 9 am and running until 2 pm. If you would like to clear the car clutter in your garage and unload some old car stuff, the 10′ x 10′ space is $15 and the 10′ x 15′ space is $20. You can pay at the entrance.