Dateline: 2.18.22 – After weeks of mostly crummy weather, what a delight it was to have a classic Winter-in-Florida beautiful day. By around 1 pm it actually started to get to be low-80s warm, yea, just the way we like it!
Using our military-grade crowd-estimator, the data showed that Dick and Marilyn's 1931 V12 Cadillac was by far, THE crowd favorite! They had more people around their car than anything else. This big beast of early 1930s Cadillac luxury is a visual feast!
I'd venture to say that most of the crowd hasn't seen a car such as this in a long time, if ever. I know it wasn't easy getting this old beauty to run, but Dick, you got it done. Hope to see your old Caddy again soon.
We had 77 cars registered. The oldest car was Ronald David's 1927 Ford Rat Rod.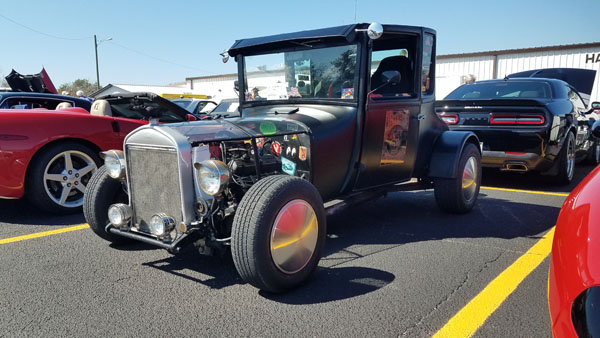 We had nine cars from the '30s: John & Mindy Vodde's 1930 Ford Model A; Bob Berard's 1932 Ford Roadster; Gary Pixley's 1939 Pontiac; Bill Burgess' 1932 Ford; Bob Forrester's ' 1933 Chevy; Tom Baldwin's 1939 Ford Pickup; Dick & Marilyn's 1931 Cadillac; Fred Plonski's 1932 Ford; and Lou Von Gomer's 1930 Model A Roadster.
We only had two cars from the 1940s: Bob Wynn's 1941 Chevy Rat Rod, and Roy Supple's 1940 Dodge. Where are all the 1940s cars?
The 1950s cars had a good tally of eight cars: Don Smith's 1955 Chevy; KenVededernja's 1955 Ford Fairlane; Sam Foos' 1957 Ford; Ken Steward's 1956 Ford Pickup; Max Wente's 1954 Ford; Robert Braun's 1956 Chevy; and Rick Weigand's 1954 Corvette Restomod.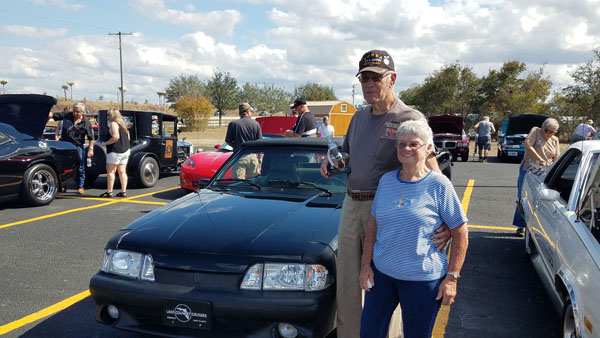 Our Cruiser-Of-The-Month was Larry Dudgeon and his black 1990 Ford Mustang. Congrats Larry! Next month Larry's Mustang will be our Feature Car, with the possibility of some race cars!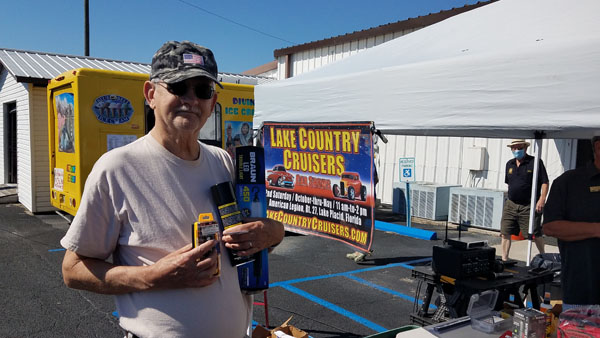 And lastly, our Door Prize winners were; Leonard Miller, Lloyd Hill, and Marvin Garwood. And the 50/50 payout was $275!
Thanks to everyone that came out for the show. If you have some carpals that have not been to a Lake Country Cruisers Car Show, bring them along next time. Bring the kids; bring the grandkids, bring the dog, too!
See you all next time – Scott, Pete, & Ron
PS – The next time you come to the show, bring American flags. Let's light the show up with the Red, White, and Blue!