Back again to DOCK for another great Meet'n Eat
Dateline 8.23.22 – Cruisers did it again! We tied on the Ol' Feed Bag at Dock 633 in Lake Placid for the second time this year! It was hot outside (what else would it be in August in Lake Placid?) but perfectly cool in Dock's back room.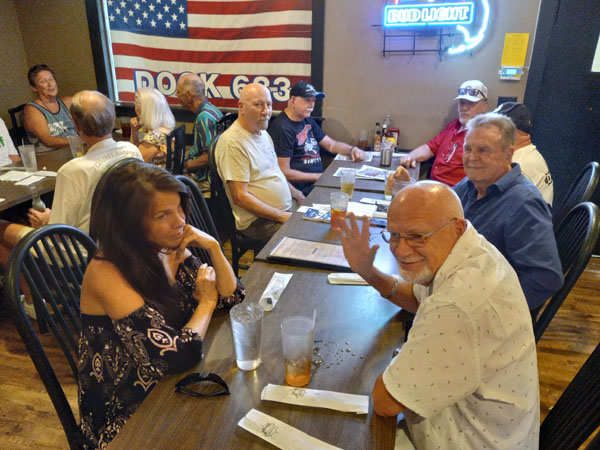 We had fourteen Cruisers attend. Cruisers included; Jack Murphy,Pete Richie, Ron Ellerman, Paul Fry and his friend Angela, Jim Maze, Bob and Caroline Rapp, Martin and Wendy Striegel, Jim Schindlbeck, and Karl Hoskinson.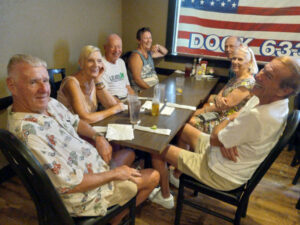 The service was excellent, the eats were delicious, we solved all the world's problems, and did some most excellent bench racing!
Our next Meet'n Eat will be at Mr. Sammy's N.Y. Style PIZZA "A Bistro and Italian Cuisine" on the 'Round-About", across the street from Devane Park (Home of the Caladium Festival Car & Bike Show) in beautiful downtown Lake Placid. Date to be announced.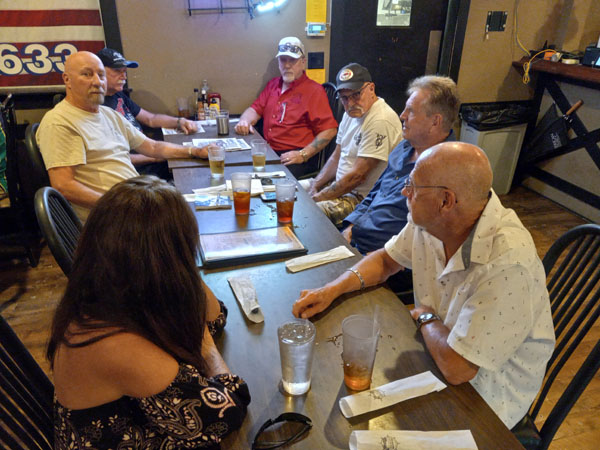 And lastly, a quick reminder, we are starting our next Lake Placid American Legion series of Car Shows a month early. Labor Day weekend is coming up, so we thought, why not add some car fun to the long weekend?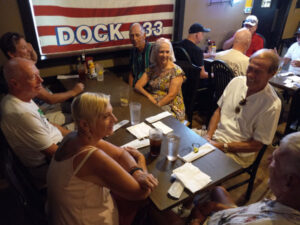 Commander Fred at the Legion agreed, so we are on for a Lake Country Cruisers Car & Bike Show, Saturday, September 3, 2022, from 10 am to 2 pm.
See you there! – Scott, Pete, & Ron
---
PS – When you come to the show, BRING YOUR FLAGS! Let's festoon the show with our nation's Red, White, and Blue!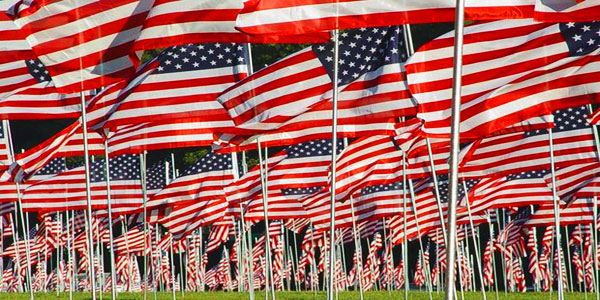 Our October Lake Country Cruisers Car & Bike Show at the American Legion
will be on October the 8th, 10 am to 2 pm!