A record number of cars, attendees, and a $1,000 50/50 payout!
Dateline: 8.8.2022 Photos by K. Scott Teeters, except where noted – Lake Country Cruisers has expanded our horizons. Last year, after nearly two decades of service, Bob Larson retired as the Caladium Festival Car & Bike Show Chairman. Pete Richie stepped forward and said, "Well then, I'll do it." and Ron Ellerman and I said, "We're with you too, Pete!"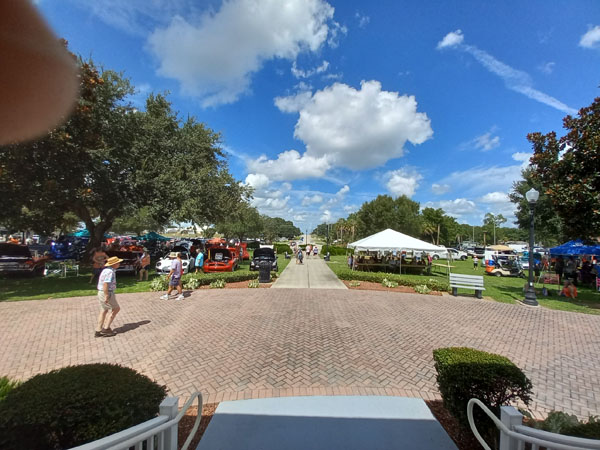 In the last twelve months, Pete, Ron, and I have managed ten car shows; the 2021 Independence Day and the Labor Day shows at The Journal Plaza, adjacent to Wet Dogs Brewing; plus eight shows at the Lake Placid America Legion. While the Caladium Festival Car & Bike Show was a bigger event, we were confident.
By all accounts, this year's Caladium Car & Bike Show was a HUGE success. According to Jerry Meisenheimer of the Highlands News-Sun report, there were a record-number 280 cars, trucks, and motorcycles stuffed into the Devanne Park, in beautiful downtown Lake Placid. Jerry reported, "The best word to describe the July 30th event is, "WOW". Continue reading "The Caladium Festival Car & Bike Show Was a BIG Hit!" →