Greetings Cruisers,
   Just a reminder that this Saturday, July 29, 2023, is the 32ndth Annual Caladium Festival Car & Bike Show at Devane Park in beautiful downtown Lake Placid, in the roundabout circle.
The Registration gate opens at 7 am. If you did not Pre-Register, the Registration Fee is $25.
Here are the Rules for Participation
1. Registration opens at 7 am on Saturday, July 29th at the park and closes promptly at noon.
2. ABSOLUTELY no early admissions to the show field.
3. All show parking sites will be assigned by show officials.
4. All trailered show cars must be driven onto the show field.
5. Parking will be provided for trailers and tow cars adjacent to the show field.
6. Cars to be judged must have trunk and hood open and windows down.
7. No bicycles. skateboards, skates, or scooters are allowed on the show field.
8. "For Sale" signs are permitted on the windshield for the sale of the vehicle, but no parts sales.
9. For their safety, all minor (Under 18) children must be supervised by an adult.
10. All decisions are final.
* Dash Plaques & Goody bags to the first 150 registered vehicles
* Music by GNR Sounds (DJ Ben)
* Food provided by the Lake Placid Chamber of Commerce
* Beer Garden
* 50/50, plus consolation prizes (last year's 50/50 was $1,000!)
* Little Miss Caladium Pageant, sponsored by Bittner Bridal, in Lake Placid.
2023 Awards: Awards Presentation at 1:30 PM
Awards include;
* Peoples Choice
* Police Chief's Choice
* Mayor's Choice
* Most in a Club
* Furthest Driven
Follow the Car Show signs from US Highway 27 to Devane Park.
And lastly, Cruisers, when you register, remember to register as "Lake Country Cruisers" so we have a chance at winning the "Most in a Club" award!
Rain or Shine – No Refunds.
Just a reminder, it will be HOT (big surprise, right?), so be sure to pace yourself and drink plenty of liquids; and not just beer! Find a shady spot and do your best to chill.
We'll see you there! – Scott, Pete, & Ron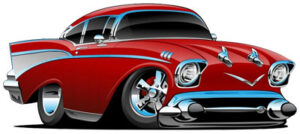 PS – Cruisers, our next Car & Bike Show will be on August 12 at the Lake Placid American Legion, on rt. 27, in Lake Placid, FL. The show will run from 5 pm to 7:30 pm. If you have a motorcycle, bring it, or have friends with a bike, invite them! We like two, three, four, and six-wheel machines!