The heat is off, let's have a car show!
Greetings, Cruisers! Now that the oppressive, hot weather is behind us, it's time to rev-up a Lake Country Cruisers Car & Bike Show! The next Cruisers Car & Bike Show will be Saturday, October 14, 2023, from 10 a.m. to 1:30 p.m. at the Lake Placid American Legion Post 25, on Rt. 27, in Lake Placid. Post 25 is at the north end of the Lake Placid city limits.
Look for their big, new "Honoring Veterans" mural on the front of the building!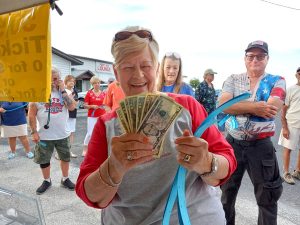 The Cruisers always put on a "car party" with Rock'n Roll music, great Door Prizes, a generous 50/50, and a Cruiser of the Month award. Registration is only $5 at the sign-in tent. The American Legion backyard grill master, Larry will be serving up hot dogs, burgers, and cheeseburgers for lunch. The inside bar will be open to Legion members for everything from soft drinks, bottled water, beer, and hard drinks. Legion members are allowed to purchase drinks for non-members.
Highlands County has an amazing car culture. At a typical Cruisers Show, you'll see classic cars, muscle cars, muscle trucks, hot rods, rat rods, drag racing cars, custom cars, custom trucks, sports cars, European cars, and just sweet old drivers.
Remember, our Car & Bike shows are family-friendly, so bring the kids and grandkids. Dogs are allowed too, just keep them on a leash and clean up after them. Do you have friends with motorcycles, or do you have a motorcycle, bikes are invited too! We just love machines of all kinds; two, three, and four-wheel machines.
We'll see you on October 14! – Scott, Pete, & Ron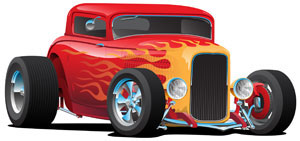 PS – When you come in, you can't miss Legion Post 25's beautiful new mural!!!