A Family & Faith-Centered Father's Day Cruisers Car Show

Dateline: 6.20.22 – The First Presbyterian Church of Lake Placid hosted a Father's Day Car Show on Father's Day morning with the Lake Country Cruisers Car Club. The Cruisers managers, Ron Ellerman, Pete Richie, and Scott Teeters all thought it would be a beautiful way to share the local car culture within a family environment that is a celebration of Fathers. First Presbyterian Church of Lake Placid Reverands Ray Cameron and Drew Severance agreed and made it happen!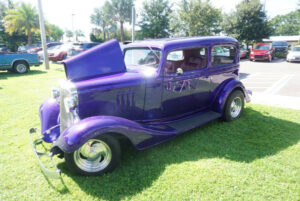 The Car Show was Father's Day morning, from 9 am to noon, and held on the grassy courtyard in front of The Genesis Center in downtown Lake Placid. As it was Father's Day, the church had a special 10 am service and graciously provided hot dogs, pulled pork sandwiches, ice cream, lemonade, and ice water to everyone in attendance.
The weather started out warm and was hot by noon, so everyone appreciated and enjoyed the cold drinks, ice cream, and sandwiches. Approximately thirty cars filled the courtyard representing a delightful spread of automobiles from classic vintage cars to hot rods, and Corvettes. By 11 am when the church service was over, parishioners strolled about the courtyard in their Sunday finest. Several Cruisers brought their doggies and it was so nice to see so many children.
It was a delightful way to start Father's Day and there might be a similar car show after New Year when the weather is nicer.
A big thanks to First Presbyterian Church of Lake Placid Reverends, Ray Cameron and Drew Severance for making this happen.
The next Lake Placid car show will be the Caladium Festival Car & Bike Show on Saturday, July 30, 2022. – Scott, Pete, Ron, Christy, & George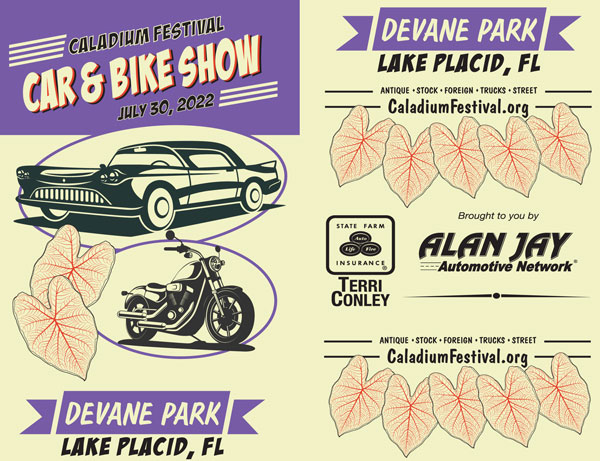 ---
PS – Our next Meet'n Eat is Thursday June 23, 2022 at the Lake Placid Beef O'Brady's, from 2 pm to 4 pm. BE THERE!
---
CLICK ANY OF THE BELOW IMAGES TO OPEN THE SLIDE SHOW