A "Trash Man" Makes Good!
Greetings Cruisers and Happy 2023! We hope that everyone had a happy and safe New Year's Eve and New Year's Day.
It's no secret that "there's BIG money in trash!" Harold LeMay was an amazing car guy. Born in 1919 in Yakima, Washington, Harold was into cars as a kid. As soon as he graduated from high school he went into the auto business. This was just Harold's first enterprise.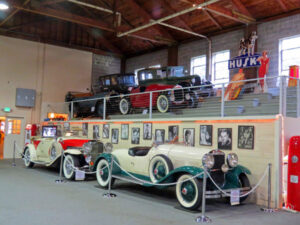 After WW-II, Harold launched Lucky Towing, HELM Trucking Company, and Lucky Sales & Service. Eventually, Harold started his refuse company, Harold LeMay Enterprises, in Tacoma Washington.
Lots and LOTS of Cars!
Along the way, Harold bought cars, trucks, and motorcycles. LOTS of them! At one time, Harold's collection numbered over 3,000! In 1997, three years before his death in 2000, the Guinness Book of World Records listed the LeMay Collection as the largest privately-owned car collection in the world.
Typically, car collections are sold-off after the owner passes. In 1996, Harold came up with the idea of starting a non-profit museum so that his collection would not be broken up and sold off. But as they say, "Life got in the way". Harold didn't live to see his museum idea work out. However, later, his wife Nancy and son Doug made his dream a reality.Of course, the entire collection was left to his wife, Nancy. Talk about a strange inheritance!

80 Acres of Cars!
In 1991 the "LeMay Family Collection Foundation at Marymount" in Tacoma, Washington opened an 80-acre estate that was once a military academy-style school for boys. Marymount was founded by Dominican nuns in 1923. In 2012 the establishment was renamed, "The LeMay America's Car Museum."
With 80 acres and thousands of vehicles, it must be a marathon to take in or an all-weekend experience. Clearly, Harold's family also has gasoline in their veins too. You'd have to, in order to make such a thing come together. Of course, Mecum or Barrett Jackson would have loved selling off all those vehicles!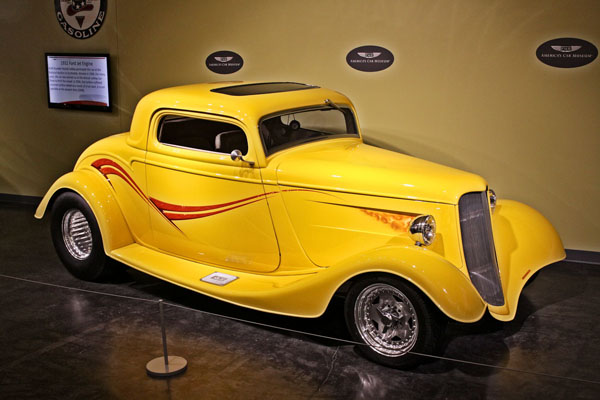 In 2011 Harold and Nancy were inducted into the Washington State Hot Rod Hall of Fame. Doug LeMay accepted the award on his father's behalf. This wasn't Haroly LeMay's first recognition award. In 1991 Harold was elected into the National Solid Waste Association Hall of Fame.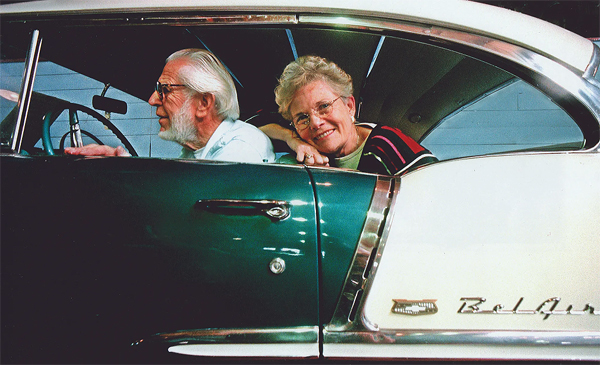 Nancy LeMay, seventeen years Harold's junior, stayed with the hobby to continue the legacy, as well as being active within the community. Mrs. LeMay donated $100,000 to Pierce County Parks and Recreation for the construction of the Harold LeMay Skatepark at Sprinkler Recreation Center.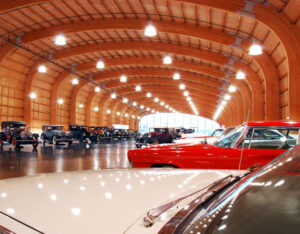 Nancy LeMay was awarded the Lee Iaccoca Award. The award is given to, "… "a person who, over time, has demonstrated an extraordinary dedication to the classic car hobby through vehicle preservation, club participation, and one who has unselfishly assisted and encouraged others in perpetuating an 'American Automotive Tradition."
As we often say, "Car people" are good people! Enjoy the video. – Scott, Pete, & Ron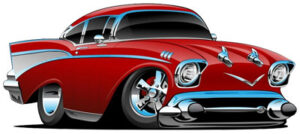 ---
PS – Our next Lake Country Cruisers Car & Bike Show, January 14, 2023, will be back at our home, the Lake Placid American Legion, Post 25, from 10 am to 2 pm.
Just a reminder, our first-ever Swap Meet will be at the Lake Placid American Legion on February 11, from 9 am to 2 pm. For complete information, CLICK HERE!
---