Dateline: 4-2-2022 – We are VERY happy to report that thanks to YOU, Lake Country Cruisers was able to donate $500 to South Florida State College's Bill Jarrett Automotive Scholarship Program!!!
On Wednesday, March 30, 2022 Ron Ellerman and I went to the South Florida State College Campus in Avon Park to meet with Thomas C. Leitzel, the President of the college, Sid Valentine, Vice President for Academic Affairs and Student Services (Sid is also a mechanical engineer), and Administrator, Jamie Bateman.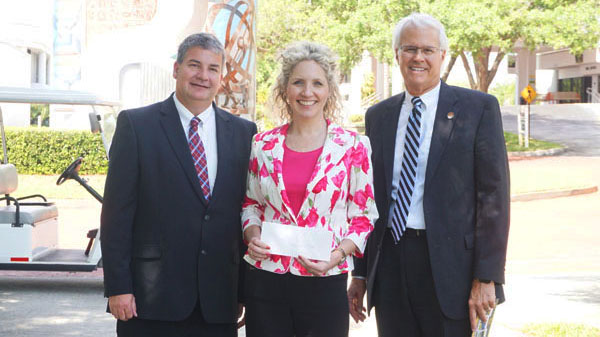 Tom, Sid, and Jamie gave us a tour of their Automotive Vocational Training Department. When we first met Tom and Sid, we didn't know that we were getting the tour from the President of the College and a Vice President!
We visited the two different training programs; AutomotiveService Technology and the Automotive Collision Technology Technician. The students were in session, but the instructors stopped class to let the students know that we were from Lake Country Cruisers in Lake Placid and gave us an opportunity to talk with the students. Continue reading "Lake Country Cruisers Donates $500 to the Bill Jarrett Automotive Scholarship Program!" →