A BUSY month for the Cruisers…
Dateline: 7.2.22 – It had been a year since we hosted a Meet'n Eat event at our house. This was Karen's idea, but unfortunately, she was feeling under the weather but is doing fine now. It was a REALLY hot day, so we all stayed inside and enjoyed a few hours of laughs, good conversation, and eats.
Everyone brought something and everything was REAL GOOD!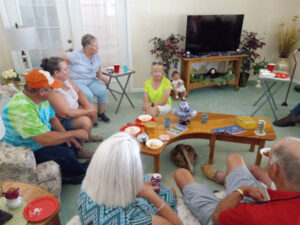 On a personal note, Karen and I are just thrilled with the Lake Country Cruisers community. We lived in New Jersey for a long, long time, and there was nothing like this there.
The more we attend car shows and luncheons, the larger everyone's social circle becomes. And I don't mean those faceless "social media" circles. Almost every time I go out and about, I see "someone" connected to either Lake Country Cruisers or Highlands County Corvettes. It's a good thing!
So, if you would like to host a Meet'n Eat event at your abode, let us know, we'll work out a time, and let everyone know!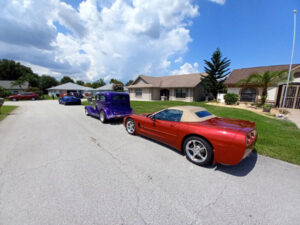 July is shaping up to be a busy Cruisers month. We are working on a Cruisers Pool Nite at Warehouse Billiards, in downtown Lake Placid.
Also, we will be announcing the date of our next Meet'n Eat Luncheon, this time at Cowpokes Watering Hole, in Sebring. Hope you like steak! Their new Cuban Sandwich is awesome!
Dates for "Pool Nite" and the "Watering Hole" luncheon will be announced soon.
And then there's the BIG Caladium Festival Car & Bike Show on July 30, 2022. There are already more street vendors signed on than last year and we are anticipating more cars and motorcycles. More details to come.
Y'all stay hydrated and cool. We want to see you at our next event! – Scott, Pete, & Ron
PS – Everyone had a wonderful Independence Day weekend with those you love!
---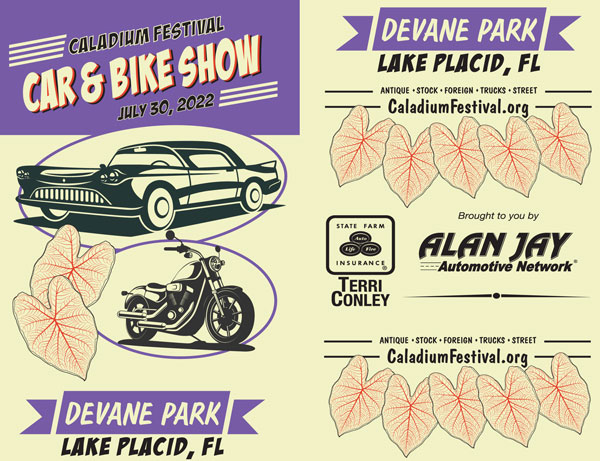 ---